As many claim BN lost in Malaysia election 2008, you could see here actually opposition who lost in this election. They only manage stealing many "kerusi" or chair from Barisan Nasional. Even worst, opposition can't work together to determine who should be leader.
DAP to boycott Perak MB swearing-in

PETALING JAYA: The DAP central executive committee (CEC) has voiced its unhappiness over the appointment of Perak PAS secretary Mohammad Nizar Jamaluddin as Mentri Besar of Perak.

In a statement on Wednesday, DAP adviser Lim Kit Siang said, "The DAP CEC has given approval for the formation of a Perak coalition government headed by DAP or PKR but not by PAS."

Lim said DAP leaders, members and supporters are shocked at the decision to appoint a PAS assemblyman as Perak MB.

"DAP is prepared to accept DAP chairman and assemblyman for Sitiawan Ngeh Koo Ham or PKR Behrang assemblyman Jamaluddin Mohd Radzi as Perak Mentri Besar. "As the appointment of Mohamad Nizar as Perak Mentri Besar representing the third and smallest political party in the proposed coalition has not received the mandate of the CEC, DAP Perak assemblymen will stay away from the swearing-in ceremony for Perak Mentri Besar scheduled Thursday."
More here:
Parties find themselves in a quandary trying to form governments

KUALA LUMPUR: The historic 12th general election has not only thrown up shocking results but also left the political parties in a quandary in trying to form their governments.

The three new coalition governments in Kedah, Perak and Selangor are facing problems over their state line-ups.

Even in Barisan Nasional-held Terengganu, the government has yet to be formed.

The swearing-in ceremony of the new Mentri Besar has been postponed amidst speculation that Datuk Seri Idris Jusoh may be replaced. Party insiders have even named two possible candidates to succeed him.

In Kedah, Mentri Besar and state PAS commissioner Azizan Abdul Razak did not include a DAP representative in the state exco list despite party vice-president Datuk Husam Musa saying otherwise.

Husam had said in Kota Baru on Monday that the Islamist party would offer a state exco post to the DAP in Kedah.

PAS won 16 of the 36 state seats in Kedah and PKR four. The sole DAP assemblyman is Lee Guan Aik, who won in Kota Darulaman.

For Perak, the new coalition government has submitted the names of three candidates to become Mentri Besar – state DAP chief Ngeh Koo Ham, state PKR treasurer Jamaluddin Mohd Radzi and state PAS secretary Mohammad Nizar Jamaluddin.

The state Constitution, however, requires the Mentri Besar to be a Malay and a Muslim and Husam reiterated this yesterday, saying the fact that the DAP had won the most state seats was not a consideration.

In Selangor, while the new coalition government has endorsed PKR secretary-general Tan Sri Khalid Ibrahim as Mentri Besar-designate, there seems to be a tussle for the post of Deputy Mentri Besar.

Sungai Pinang assemblyman Teng Chang Khim is said to be left out of the DAP list for the post. The frontrunners are Ean Yong Hian Wah, Ronnie Liu and Teresa Kok, who had an audience with the Sultan of Selangor yesterday.

Related Stories:
Tussle for Deputy MB post
Regent of Perak expected to decide on new MB by today
DAP rep not in Kedah exco
Idris: It's up to the palace
My prediction, all this virtually opposition party will ask government to supply them PETRONAS wealth, meaning to fulfill their incompatibility to generate their own money (trust me they live on people donations!! click here for proof)

What a shame!! they can't even generate money like what 89 years old grandma does!!

So my next question, are they capable generate money for MALAYSIA??
Are they live on MALAYSIAN DONATION like these??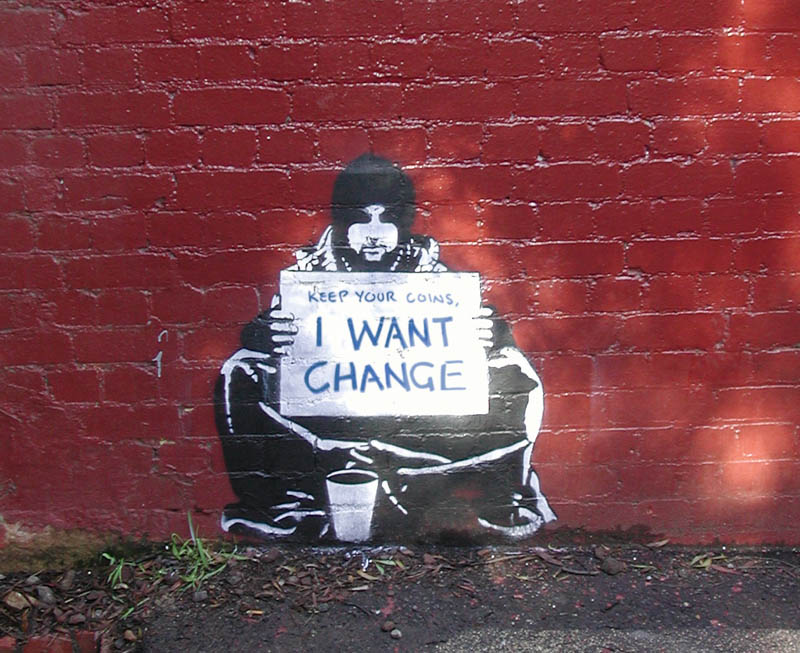 Are opposition proposing we Malaysian lived on national wealth? What happen when there's no wealth? I'm very sure opposition will ask for donation.

COME ON!! Don't you know how to earn 10% out of Rm1Billion Malaysia transaction per day??